WE GEOMAG!!!
We had a Geomag Christmas, and now have 400 rods and will be
Geomaging whenever time allows!!!
The Hourglass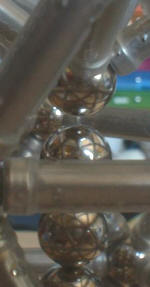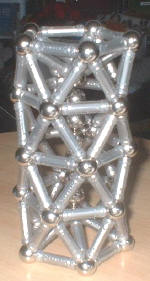 The string of balls in the middle only connects at the bottom
of the hourglass. It is suspended by the magnetism on the top end.

I found pictures of it on geomag.com, but no instructions. Polarity has
to be correct for the chain of balls to stay suspended when rotated.
CHRISTMAS DECORATIONS